Posted on November 24, 2018
Accidents happen. We live in a world where auto transportation is a fact of life. However, an auto accident can be an unfortunate cause of acute or chronic pain. Even accidents that seem minor can result in a lifetime of painful problems.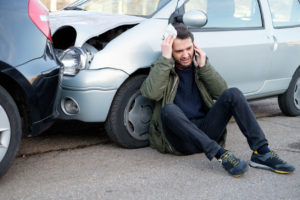 If you have recently been injured in an auto accident, it is important to be evaluated and treated by experienced physicians. This can greatly minimize or hopefully eliminate the resultant pain.
At Advanced Pain Management & Spine Specialists, the goal of our entire team is to provide compassionate, state-of-the-art pain relief with patient safety as the highest priority. Our Doctors and staff are committed to providing outstanding patient care that helps to improve each patient's quality of life.
Here, you are treated by physicians who have significant experience. Each is highly trained to utilize advanced technology that can help alleviate pain and restore ease of motion within an efficient treatment time.
We strive to schedule a new auto accident injury patient for the initial evaluation within fourteen (14) days from the date of the accident. The first appointment depends upon the receipt of all the pertinent patient medical records, accident report, and radiology disks or films.
Remember: It is the patient's responsibility to ensure all records have been sent to APMSS prior to scheduling the first appointment. To be thoroughly evaluated for an appropriate treatment plan, bring the following to your first appointment:
• Driver's license
• Health insurance card for your primary health insurance and the card for the secondary health insurance, if applicable
• Automobile insurance card
• Police Accident Report
• Automobile insurance accident claim number
• Medical records from any and/or all providers who treated you since the accident, such as chiropractors, emergency room doctors, and other health care providers
• Radiology disks or films made since the auto accident injury occurred
• Original containers of all medications taken daily and medications prescribed since the accident
If you have involved legal representation, APMSS only accepts an LOP (Letter of Protection) from a selected list of attorneys. Please call our Auto Accident Coordinator at: 239-337-6806 to determine if your attorney is on our list.
If your attorney is not on the APMSS list, being a patient is still possible if the victim has personal health insurance or pays the self-pay rate at each visit.
Dr. Daitch has dedicated his career to providing a comprehensive, state-of-the-art environment for resolving most types of pain. Most procedures are performed in a fully-equipped ambulatory surgery center (ASC), which is located in the same building as our pain management office.
Patient comfort is always a high priority. Our ASC provides patients the option to be given general anesthesia. This also eliminates the additional time, inconvenience, and expenses involved when these procedures are performed at a hospital.
To make an appointment, contact our Auto Accident Coordinator at 239-337-6806 
or by email: personal.injury@apmss.net.
Upon receipt of all necessary medical records, an appointment will be scheduled. Additional information may be requested, which you will need to bring to the first appointment.
During your first appointment, Dr. Daitch or another APMSS Board Certified physician will thoroughly assess the accident victim's injuries caused by the accident. The Doctor will also evaluate the patient to establish an Emergency Medical Condition (EMC) to document persistent injury for claim requirements.
Don't let seemingly minor pain worsen over time, haunting you for perhaps the rest of your life. Have a thorough examination by a pain management doctor who can help you get back to life as normal. Learn more at: https://www.apmss.net/auto-accidents/