Posted on May 14, 2019
After nearly two decades on the police force in Illinois, Daniel had endured plenty of wear and tear on his body. However, it was being recently rear-ended at a stop light that brought everything tumbling down.
Daniel had already had both knees replaced but was still experiencing some low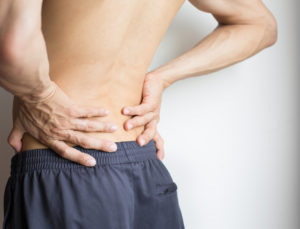 back pain before the accident. After it, the pain resumed along with an intense burning sensation in his left leg and foot.
When he initially came to see Dr. Jonathan Daitch at Advanced Pain Management & Spine Specialists (APMSS), Daniel was unfamiliar with what the pain management field was about. He just knew the pain was "agonizing" and wanted something other than opioids to treat it.
Dr. Daitch suggested epidurals to restore Daniel to comfort, stating it may take a series of three. The results were almost immediate. "He nailed it the first time," states Daniel. "The first one was ninety-five percent effective and he didn't have to do the second or third."
Daniel's epidural was administered by Dr. Daitch in the Park Center for Procedures (Fort Myers, FL serving Lee and Collier County). "I was very comfortable. His services are second to none. It's a very nice operation and everyone on his staff is compassionate and does their job very well," Daniel shares.
Recently, Daniel's low back pain re-emerged. To resolve this, Dr. Daitch recommended a procedure known as Radiofrequency Ablation. "This procedure works by heating specific nerves, short-circuiting pain signals. Relief can last up to a year or more," Dr. Daitch explains.
This procedure was very effective for Daniel with one more round suggested to address nerves around lower joints. However, he is now able to move comfortably and stay active. A widower after 33 years of marriage, Daniel is looking forward to married life again with a new love.
To learn more about modern, conservative methods to treat pain – even painful conditions that have existed for many years – schedule an appointment with Fort Myers pain physicians Dr. Daitch or Dr. Ivan Samcam, or learn more at: www.apmss.net.