Posted on October 22, 2018
Margie is a lovely, tall, slender, mid-50's patient with a warm smile that seems to radiate from the inside out.
I met Margie recently after she'd completed an appointment with Dr. Jonathan Daitch, a pain management physician. "He saved my life," she said. Margie pulled out her phone and showed me pictures of a woman who was 150 pounds heavier; Margie, but not the woman in front of me, certainly.
"All I was able to do was sit in a recliner," Margie explained. Then in her late-forties, Margie was far too young to accept that as her fate in life.
Her problems began about 7 years prior. With a family history of arthritis, Margie ended up needing a double knee replacement. Although one knee responded acceptably to the surgery, the other did not. And, the complications set off a series of problems that extended from her pelvis up into her spinal column. Hip and back pain became a constant and unwelcome companion.
"I would just close the world out. I was just existing; it hurt to move," Margie stated. Her sister had been a patient of Dr. Daitch, coming from out-of-state to see him. She urged Margie to make an appointment, knowing that if anyone could help her, he could.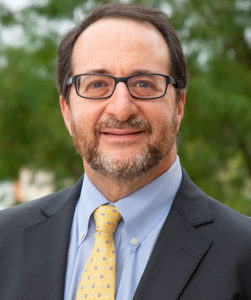 Dr. Daitch has a unique reputation with his patients. While some patients wait months for an appointment, in Margie's words, "he's worth waiting for." He never rushes his patients. He asks the right questions and then listens carefully to their responses. It is from these responses that he uses nearly thirty years of advanced skills and training to determine the starting point for treatment.
"Every pain has an origination source," states Dr. Daitch. "And, the anatomy of every person is unique so there is no cookie cutter approach to treatment. Yet, we know how to hone in on the triggers of most pain so it can be addressed at that point. Rather than masking pain with pills, we can significantly ease or eliminate it for months or even years."
To resolve Margie's pain and restore her ease of movement, Dr. Daitch performed a series of injections. These were administered under the guidance of imaging technology that allowed Dr. Daitch to see precisely where the problematic nerves should be treated. Rather than "poking around, hoping to hit the right spot," Dr. Daitch can inject the medication so it reaches its targeted point without guesswork.
Now living a vibrant life, Margie is a testament to the wonders of modern technology combined with medical advancements, and simply finding yourself in the right hands. For Margie, it has made the difference between merely getting through life and actually living it.
If pain is interfering with your life, the solution may be a rather simple one. Today's advanced pain management provides exceptional options to address pain, even resolving some pain for good. The procedures are safe and most are non-invasive (often referred to as "Band-aid® surgeries"). For procedures, the treatment center is on the first floor and a fully accredited facility to provide safe, comfortable care.
At Advanced Pain Management & Spine Specialists (APMSS), the facility is also well-staffed, well-equipped, and well-appointed. The décor is warm and inviting. While getting in to see Dr. Daitch can require patience, his fellow doctor, Dr. Ivan Samcam, has also developed an impressive reputation among patients. New patients can be seen by him much sooner.
To learn more about the conditions treated at APMSS, tap here. Or, to arrange an appointment with Dr. Daitch or Dr. Samcam, call 239-437-8000. New patients are always welcome.