Posted on August 01, 2019
Do you have trouble walking through the grocery store due to back and leg pain?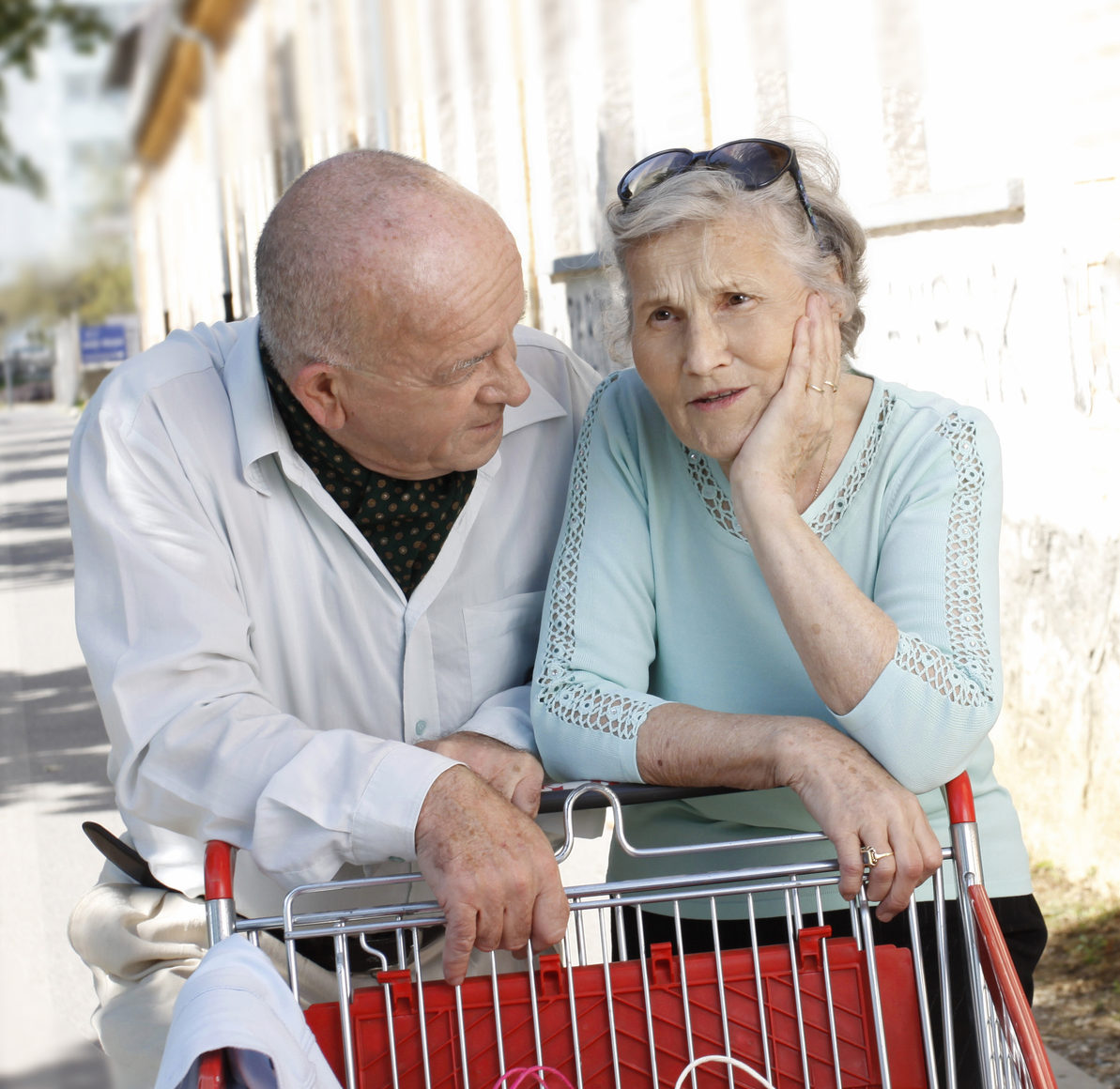 Does leaning on a shopping cart make you better? 
If so, you may suffer from Lumbar Spinal Stenosis (LSS).  Other symptoms of LSS include:
Radiating leg pain
Sciatic pain
Dull, aching pain that spreads from the groin, buttocks or legs
Numbness or "pin prickling" sensation in legs, calves, or buttocks
Decreased physical endurance
Loss of balance
LSS is a narrowing of the spinal canal that typically occurs from the aging process and years of basic "wear and tear" on the spine. It may begin with pain, numbness, tingling and/or weakness in the back and legs. LSS is usually more noticeable when you walk or stand for long periods. Most people find it eases from sitting or bending forward.
When conservative methods of treatment (such as steroid injections or physical therapy) fail to provide sufficient relief after 6-9 months, LSS patients often fear their only recourse is direct decompression or fusion surgery.
However, the FDA has approved an effective treatment option for moderate Lumbar Spinal Stenosis: The Superion® Indirect Decompression System (IDS).
This provides a minimally-invasive option for treating pain caused by moderate lumbar stenosis. Using a small titanium device, the Superion implants are size-matched to accommodate the patient's spinal anatomy. It is inserted through a small incision in the lower back and placed without destruction of bone or tissue. There is minimal bleeding and the procedure is typically completed in less than an hour.
Superion implant patients of Dr. Daitch and Dr. Samcam of Advanced Pain Managemen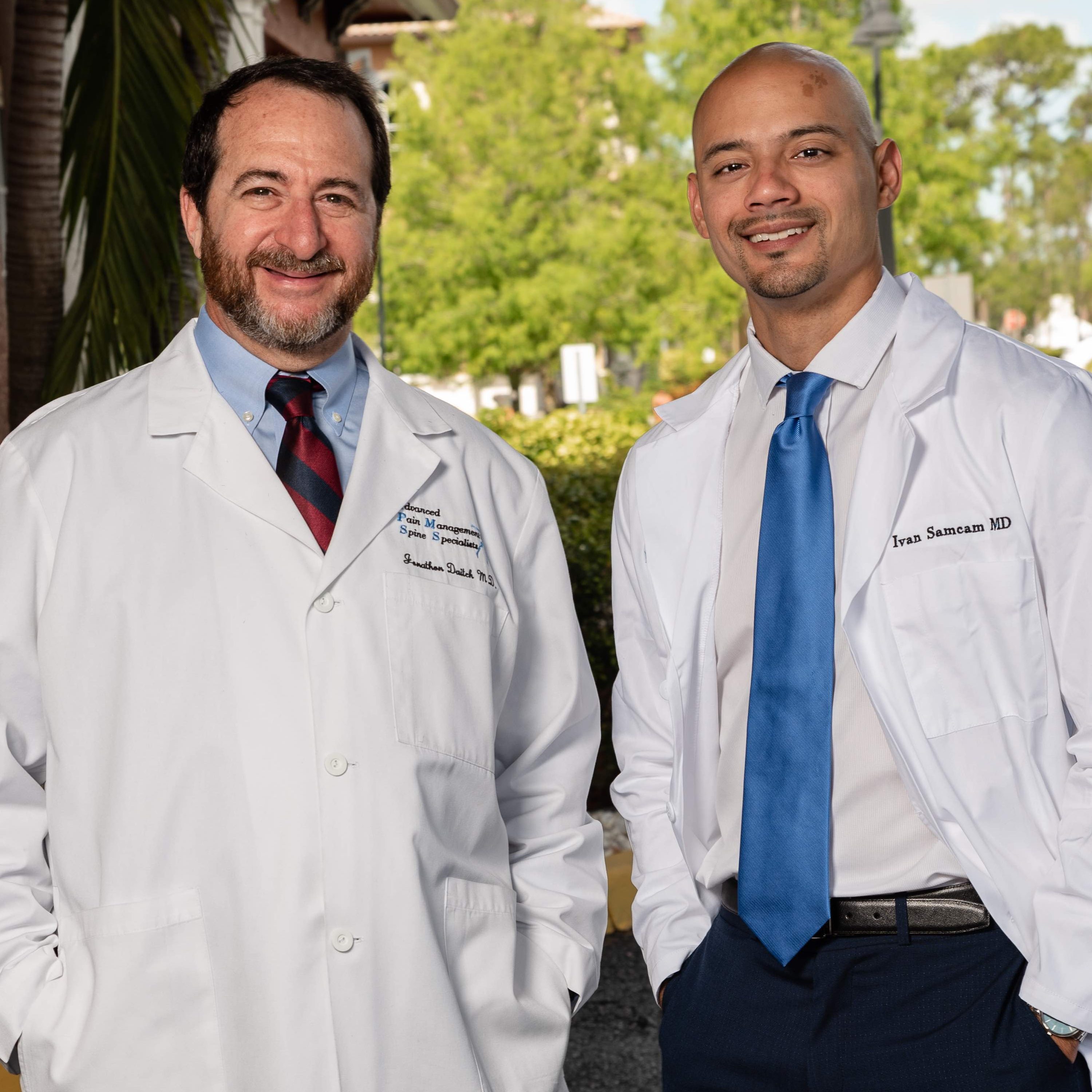 t & Spine Specialists (Fort Myers, FL) perform this procedure in the Park Center for Procedures outpatient care facility. Patients relax or sleep throughout treatment with sedatives administered by certified professionals who use advanced safety monitoring equipment to ensure safety and comfort.
APMSS was established in 2001 by Dr. Jonathan Daitch, who has incorporated some of SW Florida's most advanced pain management techniques and technology. His commitment to provide patients with non-surgical or minimally-invasive pain relief has earned him high praise from hundreds of patients and a large number of referring doctors.
The Superion implant is designed to keep your spine positioned so that when you stand upright the nerves in your back will not be pinched. Rigorous clinical trials of the Superion IDS have been conducted on more than 2000 patients worldwide. The procedure has been shown to not only decrease back pain, patients have been able to walk longer and reduce their consumption of pain medications.
Clinical trial results also showed that 90 percent of the patients have sustained results up to 5 years after the procedure was performed.
An accurate diagnosis is important to achieve optimal success. Through radiology tests, like MRIs or x-rays, our pain management doctors can determine if LSS is truly the source of your problem. If so, all appropriate treatment options will be discussed to help you determine the best way to proceed.
If your symptoms indicate you may be suffering with LSS, please don't delay seeking care. Call our comfortable, modern and friendly pain management office, serving patients throughout SW Florida, to schedule an initial appointment. New patients are always welcome; being referred by a physician is not always necessary.
Call 239-437-8000.