Posted on July 14, 2020
Chronic pain can be a terrible drain on one's life. Pain in one area seems to affect the whole body that becomes debilitating. Driving, walking and even turning the head can be painful or seem impossible.
According to the Health Policy Institute of Georgetown University, 8 percent of all adults experience persistent or chronic back pain (acute back pain that lasts 3 months or more). The result can leave the individual with a lifestyle that limits many everyday activities.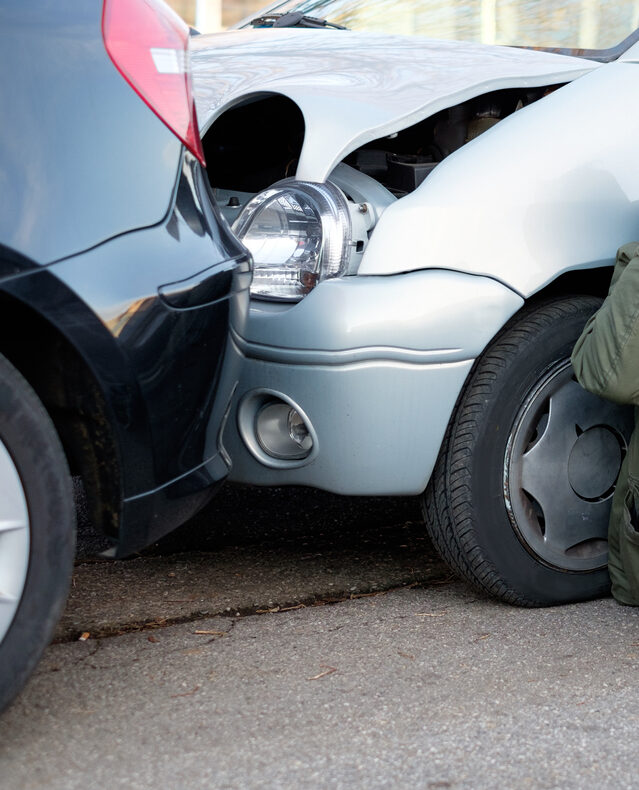 For Judy W., being rear-ended in an auto accident nearly 40 years ago left her with excruciating back pain. Judy describes how her "life tanked" as a result. Prior, Judy was a regular at group workouts. Pain so limited her activity that she began to gain weight.
To make a bad situation worse, Judy was rear-ended a second time. Living in the Boston area, she had access to some of the nation's most extensive medical support. However, two pain management specialists and two surgeries provided no improvement. As a matter of fact, Judy states, "I had ten times more pain than before."
For 37 years, Judy endured constant pain and a much-altered lifestyle. "I gained 100 pounds, couldn't turn my neck, and was using a walker," she states. When her husband was transferred to the Fort Myers area, Judy began to research options for pain relief in her new location. She selected Dr. Daitch and was immediately reassured. "It's rare to find a doctor who listens to you," she shares.
Severe, low back pain can originate from various sources. It can be easily misdiagnosed unless specific imaging is done and the imaging is read correctly. Because not all imaging shows telltale signs of pain's trigger points, a hurried or unobservant look can easily miss what is actually the root source of the pain. Unfortunately, misdiagnosis can lead to unnecessary and ineffective surgery, years of suffering and overuse of addictive pain medications.
All pain in the body indicates that something is wrong and all pain has a reason. For nearly three decades, patients have sought out the care of Interventional Pain Management physician Dr. Jonathan Daitch even after years of failed treatment elsewhere.
With a reputation for advanced methods that address most acute, chronic and cancer pain, Dr. Daitch has restored thousands of adults to more comfortable, active lifestyles. Through his careful diagnosis, he detected that Judy's pain was originating in the sacroiliac (SI) joints.
The sacrum is connected to the pelvis by the sacroiliac (SI) joints. These are wing-shaped bones on each side of the sacrum, which is at the base of the spine. Sacroiliac pain typically occurs at the belt line and below. For some people, the pain extends into the groin or backs of thighs and worsens when sitting, standing, or lying down.
Dr. Daitch typically begins treating any patient through the most conservative measures practical. For Judy, this involved injections to calm the inflammation coming from within the joints. Judy was thrilled to receive immediate relief.
Because these injections don't necessarily provide lasting relief, periodic injections are needed. Knowing Judy was a good candidate for an advanced procedure that offers long-term relief in the SI joints, he discussed the potential of SI Fusion with her.
SI Fusion is essentially non-surgical and takes only 15 minutes to perform. A minimally-invasive procedure, the incision needed is less than an inch.
For some SI Fusion patients, results are immediate. For others, full benefit of the procedure may take up to 2 months. However, SI Fusion patients should have about 75 – 80 percent overall improvement of their pain.
SI Fusion is safely performed as an outpatient procedure on the first floor of the Advanced Pain Management & Spine Specialists' building at Park Center for Procedures. This is a fully-ambulatory surgical center where patients are kept comfortable throughout procedures while sedated.
After the procedure, Judy had a comfortable recovery, needing no pain medications and having only a mild, achy feeling at the site of the surgery. Within days, she was walking and getting around without a cane or walker.
Judy now describes her results as "unbelievable." She adds, "Until I met Dr. Daitch, I had no life. I was always in pain. My life has now changed 180 degrees!"
For many who have endured severe pain, SI Fusion can provide significant improvement. However, desired results begin with a proper diagnosis. Through specific imaging, examination, and conversation with his patients, Dr. Daitch can determine the best course of treatment for each patient.
Regain your comfort by calling 239-437-8000 to learn more or visit: www.apmss.net. New patients are always welcome and a referral is not required.