Posted on December 28, 2018
Pain management is a specialized field of medicine that treats acute and chronic pain as well as pain related to cancer.
People who suffer with acute pain (temporary pain that lasts for 3 to 6 months), is generally the result of soft tissue damage. Chronic pain is pain that persists for more than 12 weeks, commonly affecting the back, arms, legs, and neck.
For both types of pain, many people prefer to seek out a pain management specialist (also known as an interventional pain physician) in order to (hopefully) avoid surgery. A qualified pain management sp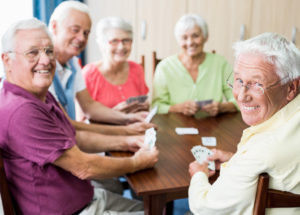 ecialist has acquired advanced skills to diagnose and treat many types of pain with non-surgical measures or procedures that are "minimally-invasive" (also referred to as band-aid surgeries).
Successful treatment, however, begins with an accurate diagnosis. At Advanced Pain Management & Spine Specialists (APMSS), each patient is carefully evaluated. By understanding the patient's lifestyle, medical history, and reviewing specific test results, treatment recommendations are made according to unique needs.
Dr. Jonathan Daitch, a Board Certified pain management physician, works with a talented team to offer a wide range of procedures that help to eliminate or manage pain. APMSS provides a comfortable environment that features some of the most advanced technology available. Additionally, patients are able to take advantage of their fully-equipped surgical suites to avoid the inconvenience and expense of a hospital.
A highly-trained pain management physician offers extensive credentials. After medical school, the physician completes an internship, which is followed by 3 – 4 years of additional specialty training (a residency) in one of the following specialties: anesthesiology, neurology, or physical medicine and rehabilitation (PMR). Following this residency, the physician then completes a 1-year fellowship of comprehensive pain management training. All total, a pain management physician receives 9 years of training after medical school to provide comprehensive care in this specialty.
When choosing a pain management physician, one who is board certified is your wisest choice to achieve optimal results. Board certification is an official recognition given to doctors who have met high requirements set by U.S. medical specialty boards. Board certification indicates that a doctor is highly qualified in the medical field in which he or she practices. A board-certified doctor is more likely to provide the most current skills and knowledge to treat your pain-causing condition.
There are several organizations that provide pain management certifications, including the American Board of Interventional Pain Physicians (the most rigorous). Another certification includes Fellowship status in the World Institute of Pain Medicine.
In the State of Florida, pain management practices are also regulated and inspected to ensure individuals receive proper care rather than "pill therapy". Dr. Daitch has been a major proponent of legislation to combat the "pill mill epidemic." Although he has endured the wrath of pill-seekers through online rants, Dr. Daitch has been an involved voice in protecting Florida patients from this type of environment.
He has been an avid and involved proponent of Florida laws that mandate that pain management practices (those not owned by physicians or staffed by board certified interventional pain management physicians) are regularly inspected and monitored. This has helped to lower the risk of people who are exposed to addictive narcotics.
Additionally, Dr. Daitch has been a strong advocate of the Florida Prescription Drug Monitoring Program, or E-FORCSE® (Electronic-Florida Online Reporting of Controlled Substance Evaluation Program), which Florida legislature now uses to help reduce drug abuse and in safer prescribing of controlled substances.
At APMSS, our goal is to resolve an individual's pain or to help patients manage their pain using advanced techniques and technology. Through modern pain management, we work to restore our patients to a life of comfort and ease of motion.
If you desire a true solution for your acute or chronic pain – a solution that resolves pain at its source – begin by calling 239-437-8000 or tap here to begin. We welcome all insurances (except for Cigna) and new patients are always welcome. You do not need a referral from another doctor to become a patient.