Posted on March 15, 2019
In March 2001, Jonathan Daitch, MD opened the first office-based Interventional pain management practice in southwest Florida – Advanced Pain Management & Spine Specialists (APMSS).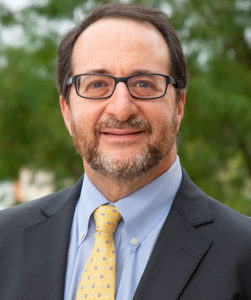 APMSS was the culmination of many years of education, training, and diligent pursuit in an emerging field that showed great promise for people who suffered with acute and chronic pain.
His journey began in Westfield, NJ, where he grew up. Dr. Daitch was the first Franklin & Marshall College (Lancaster, PA) to graduate with a Pre-Med major and Musicology. He earned his medical degree in 1984 from Jefferson Medical College in Philadelphia.
Dr. Daitch went on to complete a residency in Anesthesiology at Albert Einstein College of Medicine (Bronx, NY). He then completed a fellowship in Neuro-Anesthesiology and Obstetrical Anesthesiology, becoming board certified in Anesthesiology in 1988.
Dr. Daitch had the opportunity to serve his country for three years as a Major in the U.S. Air Force Medical Corps at Wright Patterson Air Force Base. (WPAFB), serving as a physician during the Gulf War.
While stationed at WPAFB, he began training in the emerging field of interventional pain management. As the field advanced, Dr. Daitch broadened his skills and obtained board certification in both Interventional Pain Management and Pain Medicine.
As one of the first 150 boarded pain management clinicians in the world, Dr. Daitch was honored in Barcelona, Spain in 2004 when he became a Fellow of the World Institute of Pain.
After relocating to Fort Myers in 1991 to provide services as an anesthesiologist, Dr. Daitch continued helping patients in need of treatment for pain. With the encouragement of his wife, Bobbie, he opened Advanced Pain Management & Spine Specialists in March 2001.
Outside the office, Dr. Daitch is an accomplished violinist who has been playing since the age of five. Many patients are surprised to see him on stage as the concert master of the Gulf Coast Symphony, a role in which he has served for over 20 years.
In addition his dedication to medicine and music, he is known for community support including the annual Edison Science Fair and other non-profits. On a personal level, he is valued as a mentor and teacher to family, friends, staff, and his patients.
Dr. Daitch has many interests and hobbies, including reading, cooking, golf, gardening, and traveling. Most of his leisure travels encompass visiting his daughters who now reside throughout the U.S. He is the proud father of a speech pathologist, a neurologist specializing in headaches, and a geologist who works in the energy industry. He also enjoys his spirited English Springer Spaniel, Lolita Diabla.
Now, 18 years later, Dr. Daitch is joined by Dr. Ivan Samcam and a staff of nearly 70 at their office on College Parkway, which include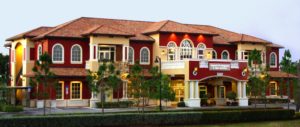 s Park Center for Procedures. This offers patients a convenient center for treatment that is fully accredited by the Accreditation Agency for Ambulatory Health Care (AAAHC). This allows our doctors to deliver successful, minimally-invasive procedures in a safe comfortable environment without the added expenses associated with a hospital setting,
What is "Interventional Pain Management?"
Interventional Pain Management (also referred to as Interventional Pain Medicine) is a medical sub-specialty. The specialized physicians are trained to help patients with chronic (ongoing) pain regain comfort without the need for a pain medication regimen.
Rather, these doctors utilize skills and techniques to address the source of pain through treatments that are essentially "non-surgical."
Non-surgical (often referred to as minimally invasive) procedures are often delivered through injectable means. These are administered by a highly-trained pain management physician , typically while the patient is sedated or has localized numbing.
Some pain management physicians, such as Southwest Florida's Dr. Jonathan Daitch and Dr. Ivan Samcam, are able to deliver exceptional outcomes for most chronic pain through advanced technology. Many procedures, including steroid epidurals, are performed as the doctor uses fluoroscopic guidance.
Advanced Pain Management & Spine Specialists' doctors are able to address painful conditions without surgical needs, although the treatment occurs below the skin. For example, some invasive interventions are facet joint injections, nerve blocks, spinal cord stimulation, vertebroplasty, kyphoplasty, nucleoplasty, and implantable drug delivery systems.
While some procedures reduce the level of pain to restore patient comfort for weeks, months, or years, others can completely relieve the pain for good. And, when the complexities of surgery can be eliminated, most patients are elated.
"The risks, added expense, inconvenience, and recovery time of surgical procedures are unappealing for many people. However, at a certain level of discomfort or debilitation, patients often feel they have no other recourse," explains Jonathan S. Daitch, MD.  "For many painful conditions, our care enables most people to regain ease of motion and live without pain. These procedures offer a way around surgery while still achieving excellent results."
Please join us in our congratulations to Dr. Daitch for nearly two decades of restoring comfort and ease of motion to thousands of patients in SW Florida!