Posted on October 09, 2019
A recent trip to a national park was filled with days of hiking and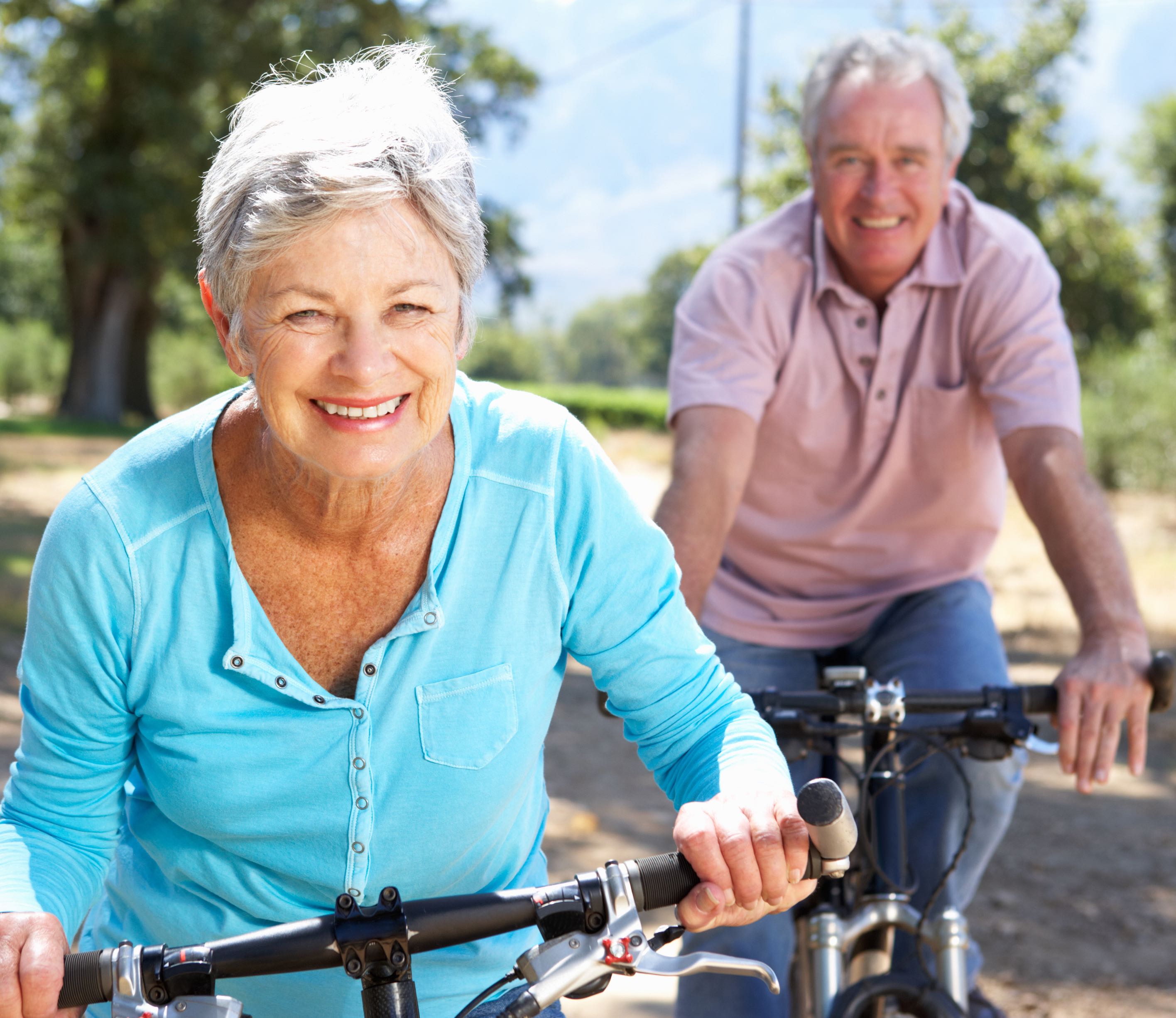 horseback riding for Peggy. She returned home to resume her weekly routine of biking 75 miles. At the age of 75, Peggy greatly appreciates the ability to stay so active.
Yet, it wasn't long ago that life was much different. Because of hip and back pain, Peggy lists all the things she could no longer do:
"I couldn't go shopping."
"The constant pain affected my sleep."
"I couldn't walk."
"I was essentially disabled."
Like many aging adults, Peggy's issues were due to a combination of wear and tear on the body and arthritic breakdown of joints. As a former nurse, she knew this pain wasn't going to go away on its own.
Peggy's pain motivated her to see a pain management physician elsewhere in Lee County. Her experience was disappointing. She shares, "I'm terrified of pain pills. His answer was to try a couple of things and then give me a bag of Percocet. When I told him they weren't giving me enough relief, he put me on stronger ones."
After then seeing a neurologist, Peggy left feeling the doctor was less-than-optimistic about if he could help her. Peggy asked her primary care physician to recommend another doctor. She was referred to Dr. Jonathan Daitch of Advanced Pain Management & Spine Specialists (APMSS).
From the beginning, Peggy sensed this was a doctor who would not give up on her. Dr. Daitch ordered specific imaging to pinpoint the sources of her pain. From those reads, he recommended injections as a conservative treatment method. "He warned me that the first injection may not provide optimal results," she states.
It didn't. Peggy returned for a second injection, which helped but didn't resolve the pain. Not deterred, Peggy knew Dr. Daitch would eventually help her, assuring, "Dr. Daitch is persistent; I knew he wouldn't give up on me." The third injection proved to be a charm. Immediately, Peggy had "80 percent improvement."
Dr. Daitch established APMSS in 2001 to be exclusively devoted to people dealing with acute or chronic pain. He and fellow pain medicine physician Dr. Ivan Samcam, provide SW Florida with some of the most advanced techniques and technology available. Some patients travel from many states away to seek out care at this unique facility.
"In Peggy's case," explains Dr. Daitch, "and like many people over age 65, pain can originate from several areas and radiate out. Finding the precise cause or causes and most effective treatment sometimes requires several steps. This way, the patient benefits from custom-tailored treatment for each need."
The Doctors and entire team of APMSS understand that new patients often arrive feeling discouraged at the results they've achieved elsewhere. As Peggy explains, "Chronic pain is exhausting." This can affect both physical and emotional well-being. She quickly adds, "Nothing worked until I got to him."
If you have struggled with painful conditions and wish to avoid surgery, advanced pain management treatments are available through Dr. Daitch and Dr. Samcam. They are often able to resolve pain that has existed for many years and pain that has become debilitating.
To learn more or discuss your individual needs, begin by calling the friendly staff at APMSS at 239-437-8000.